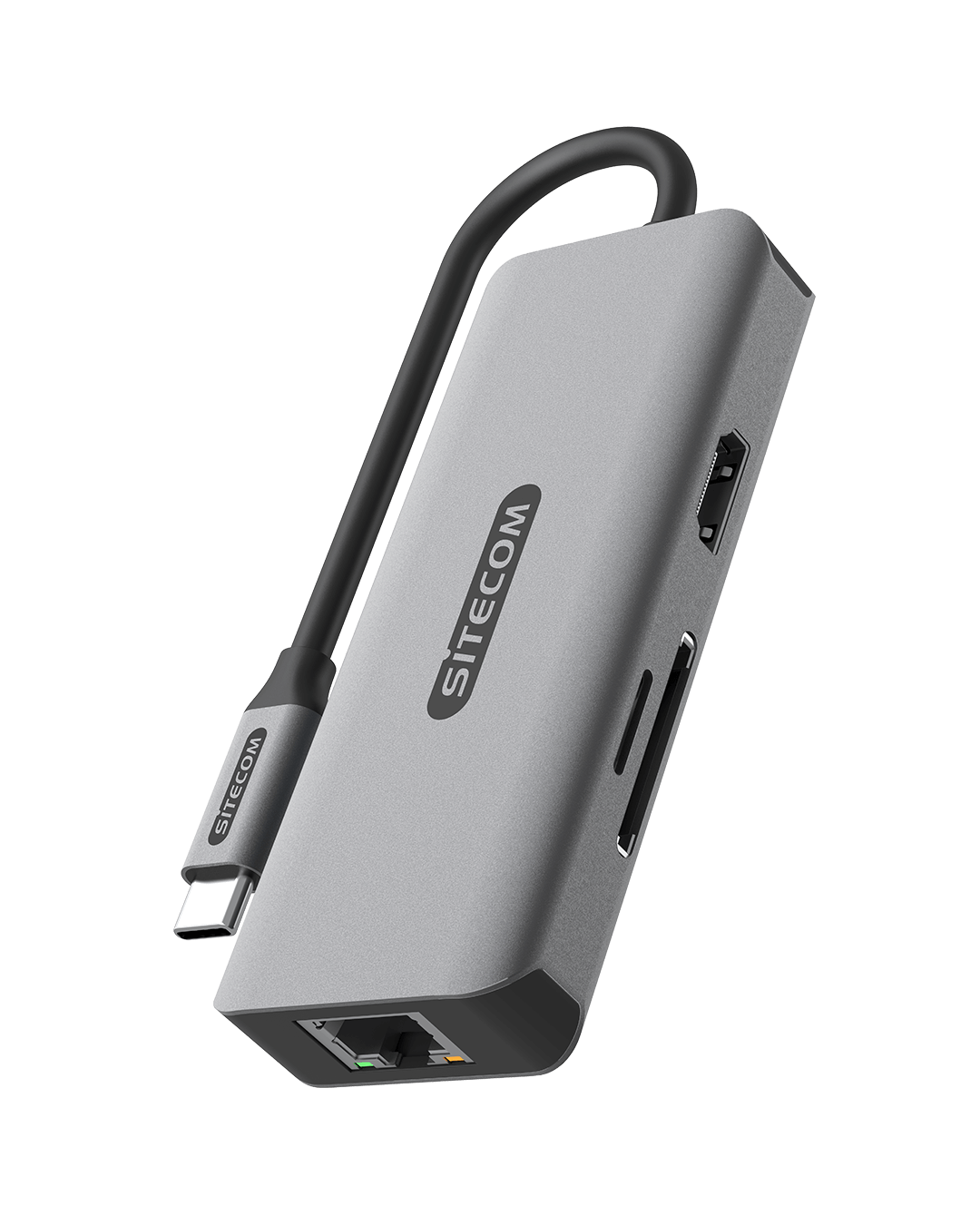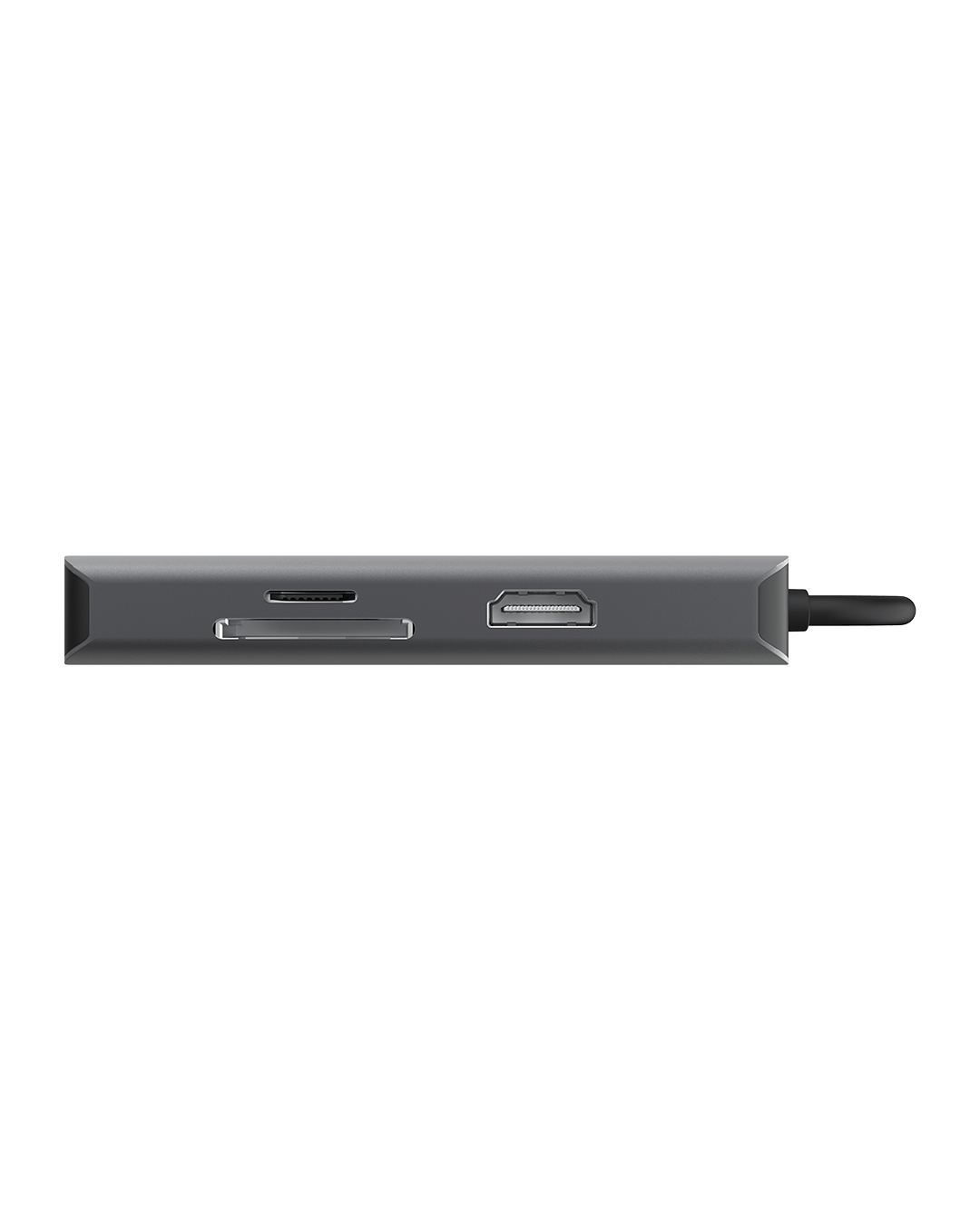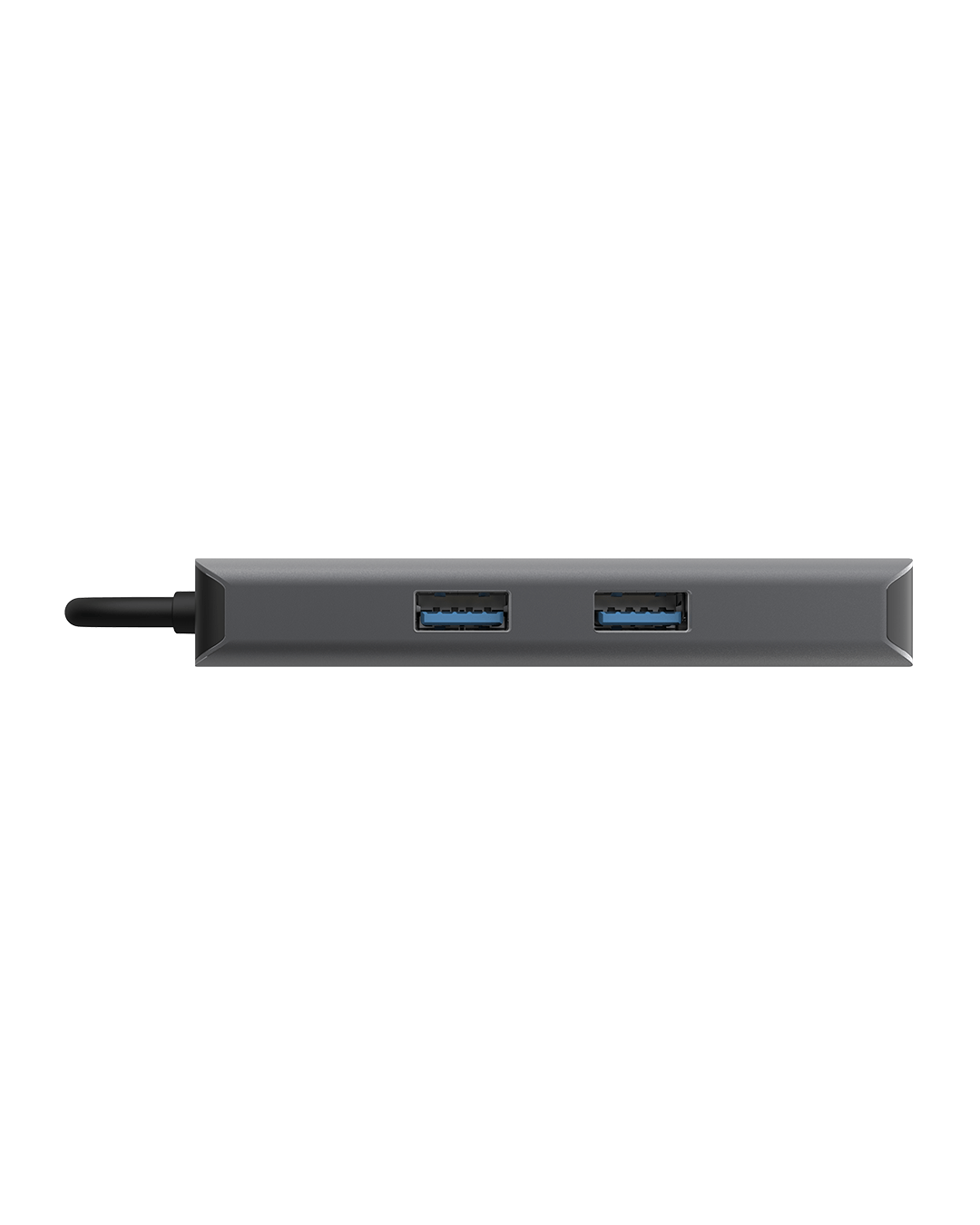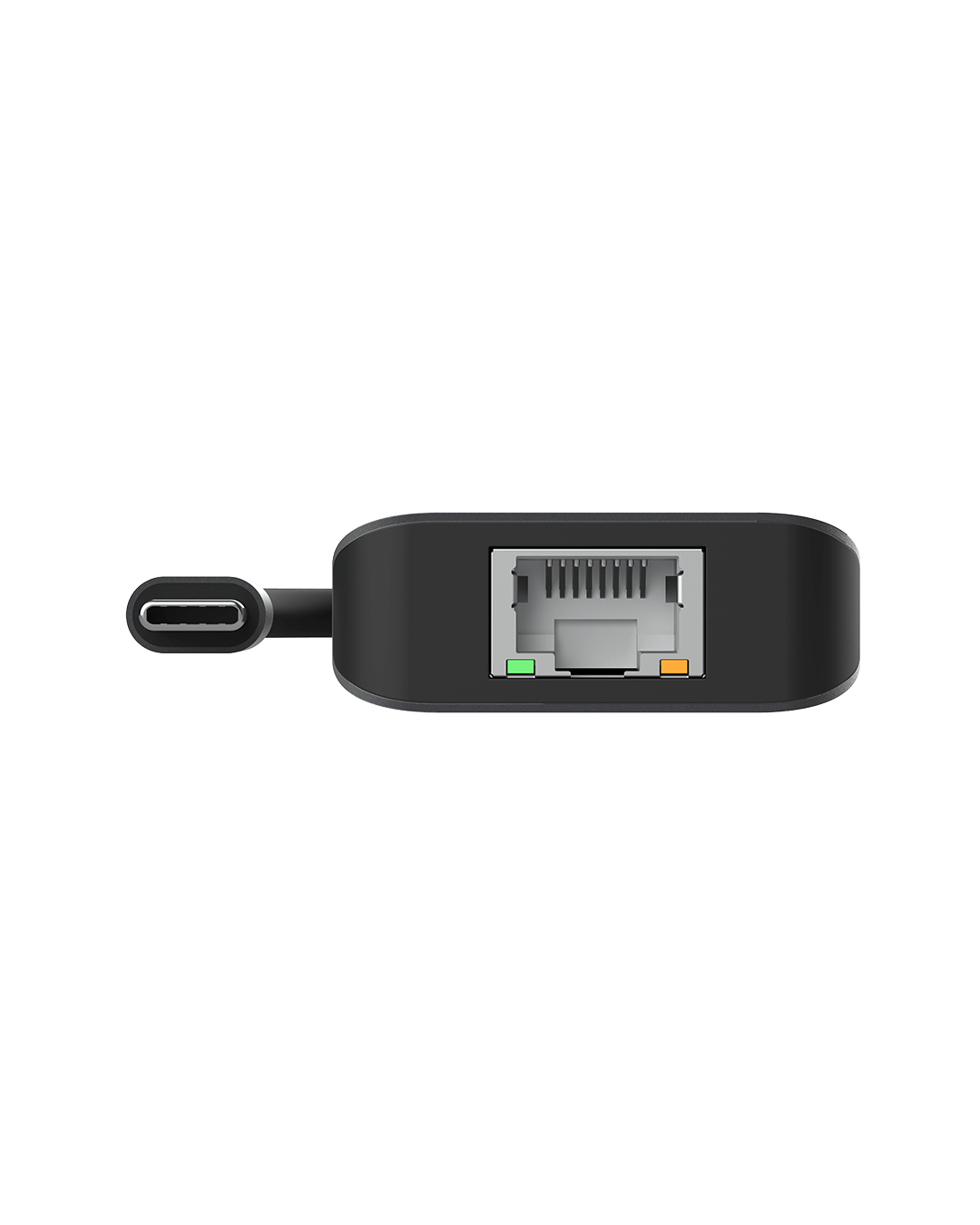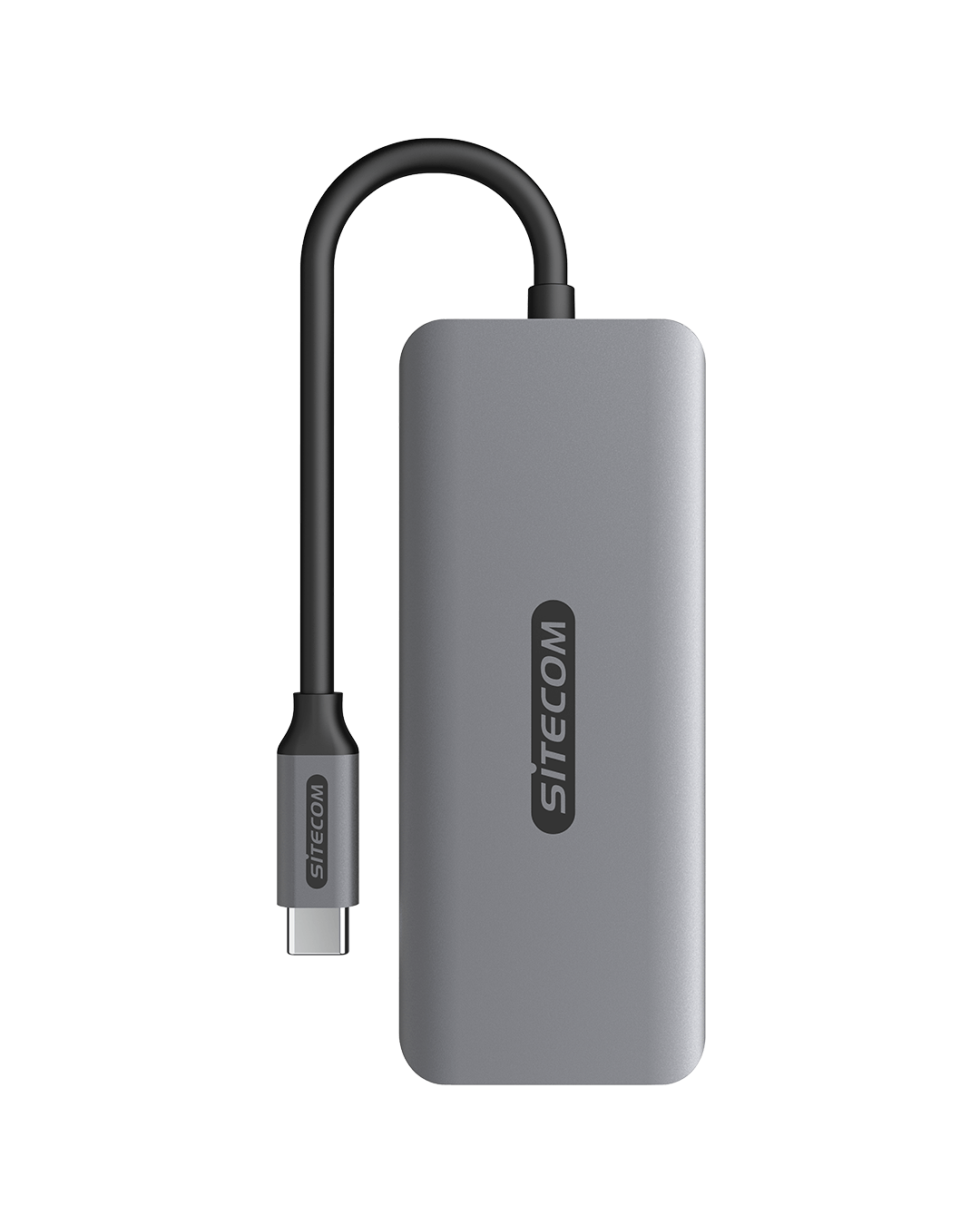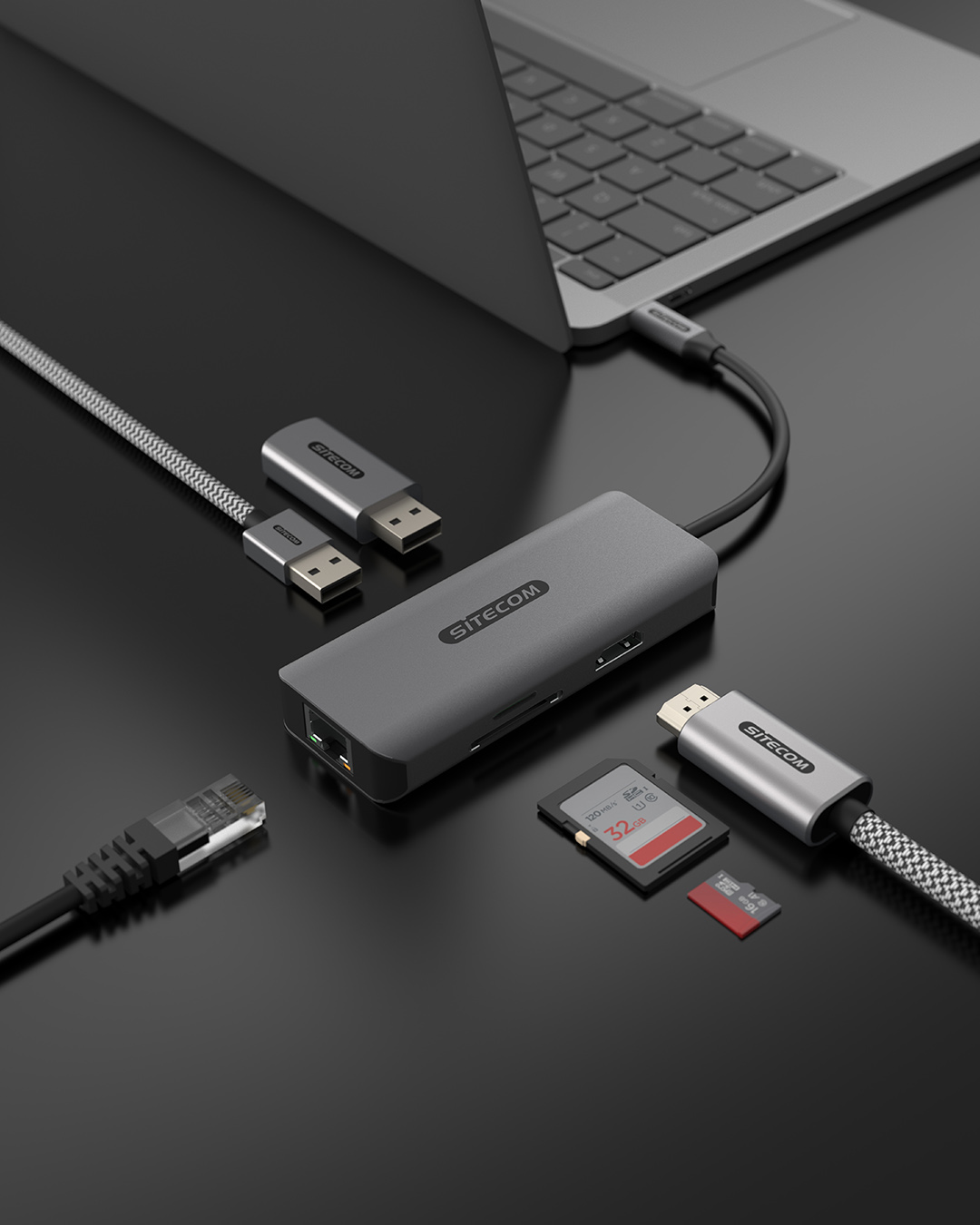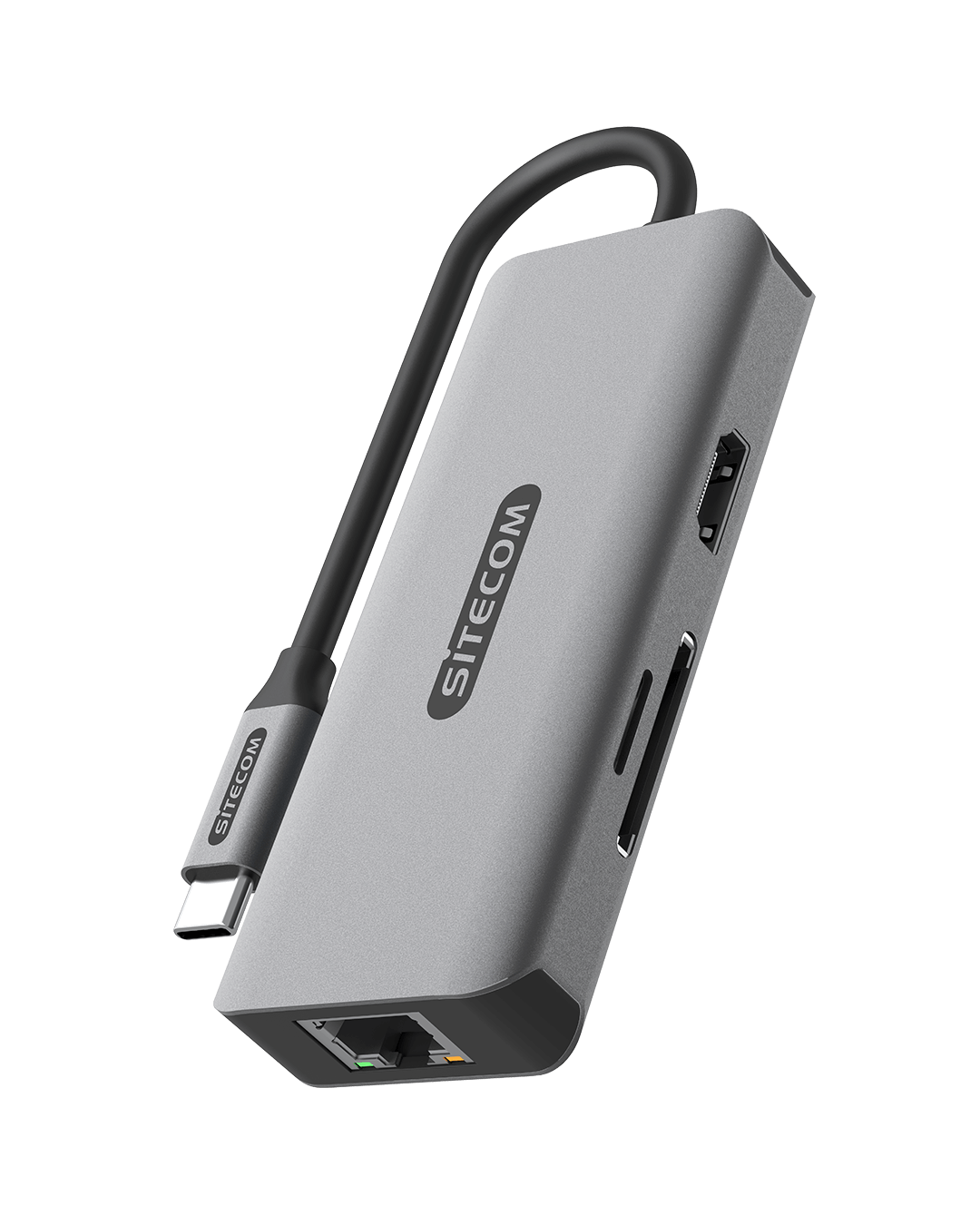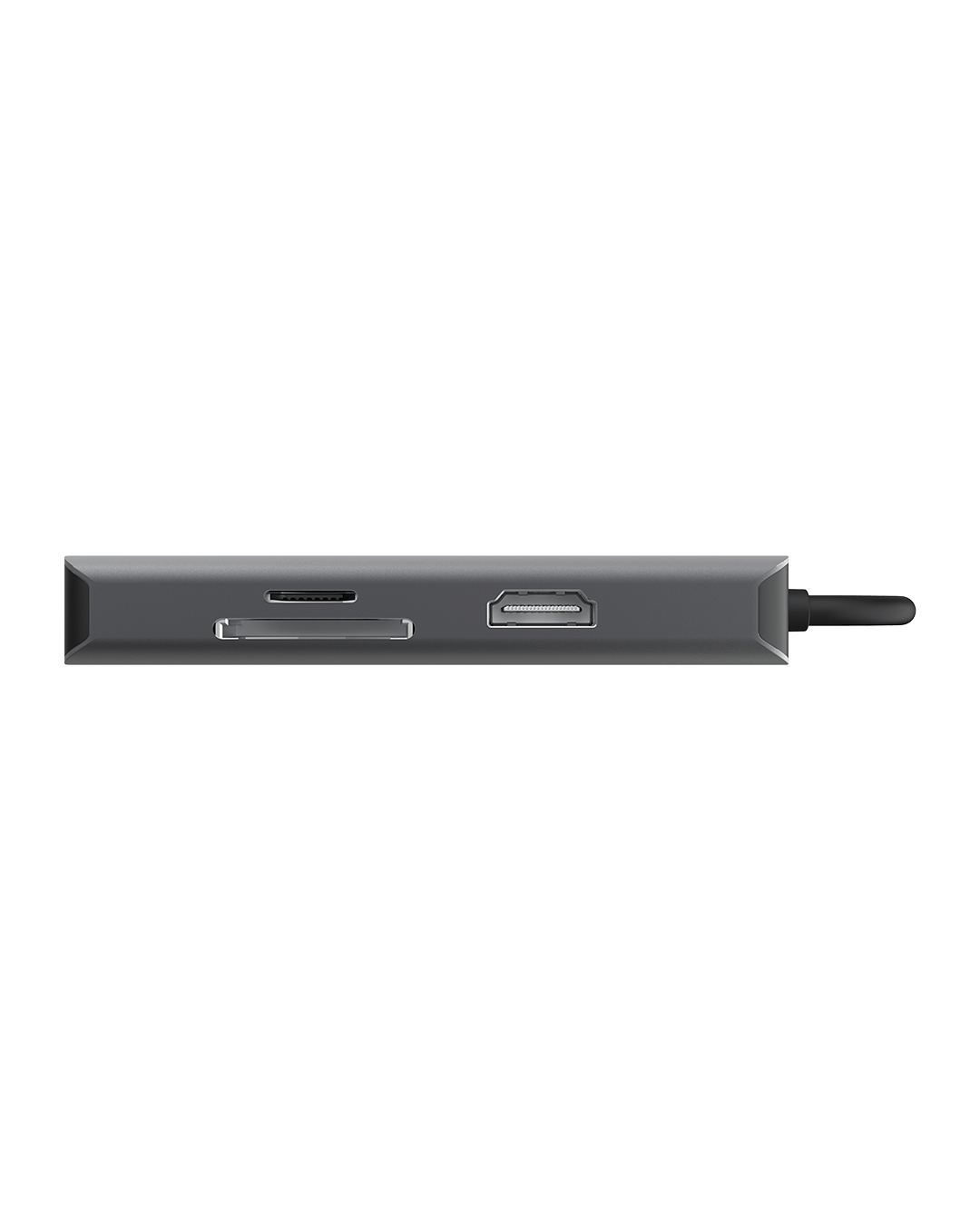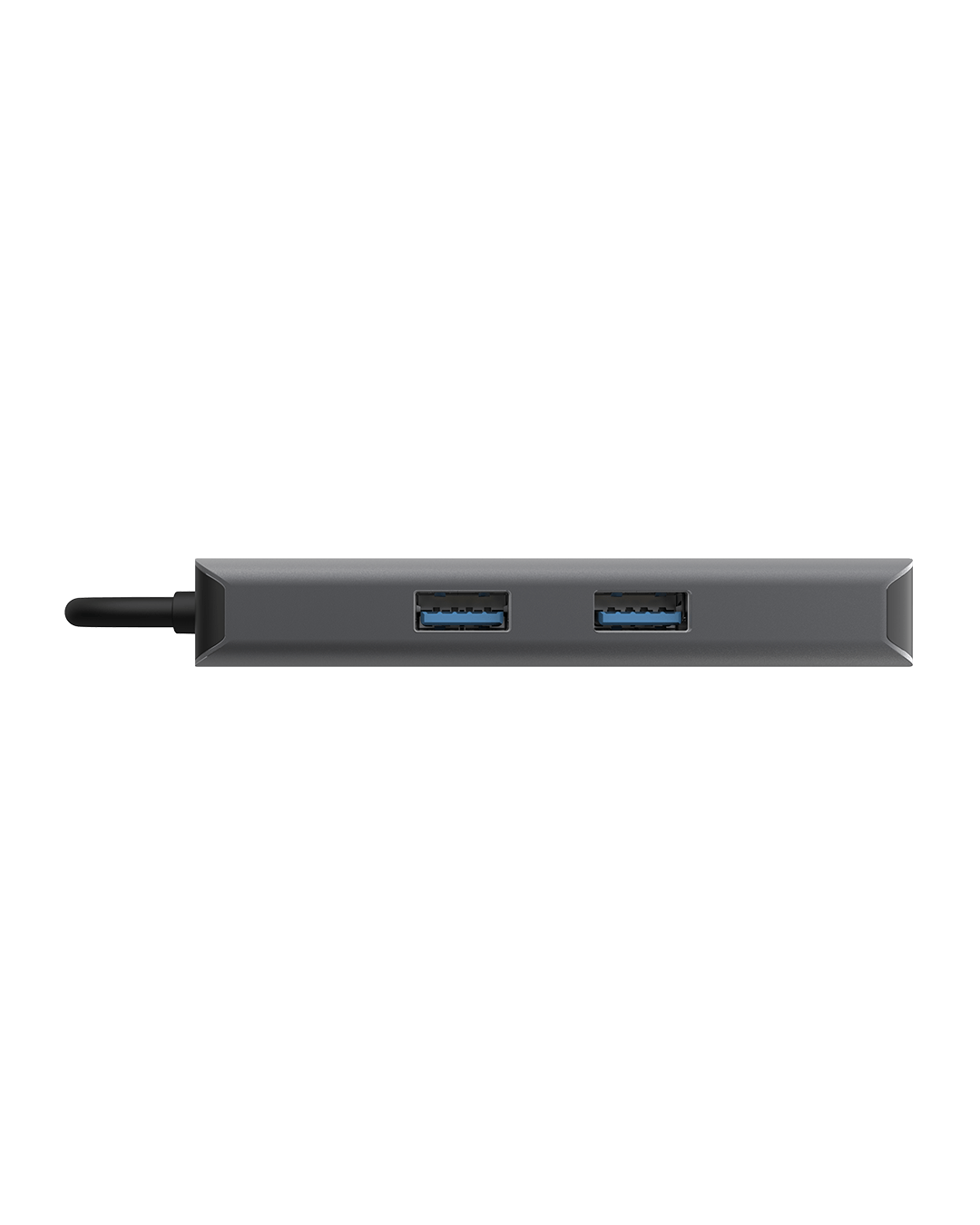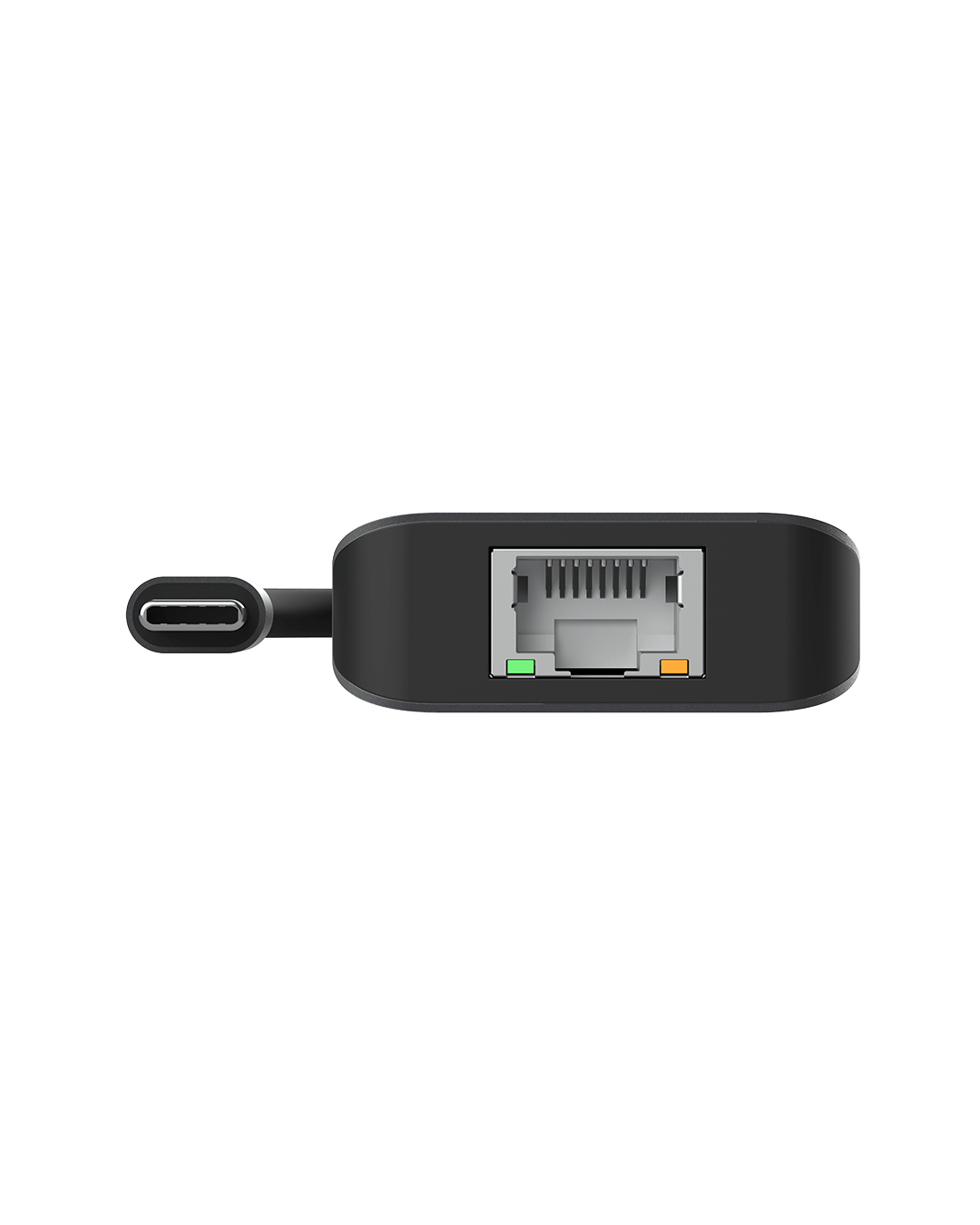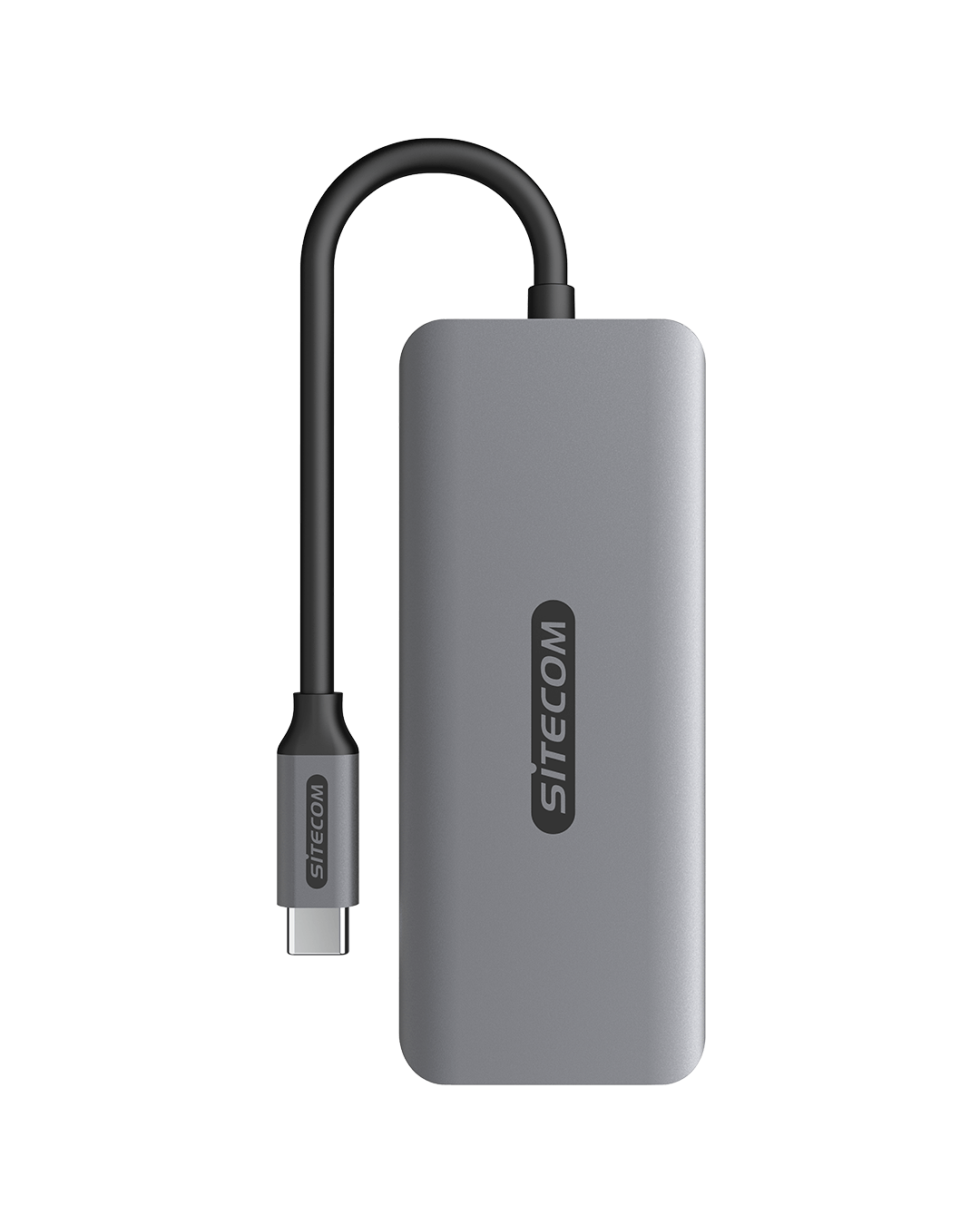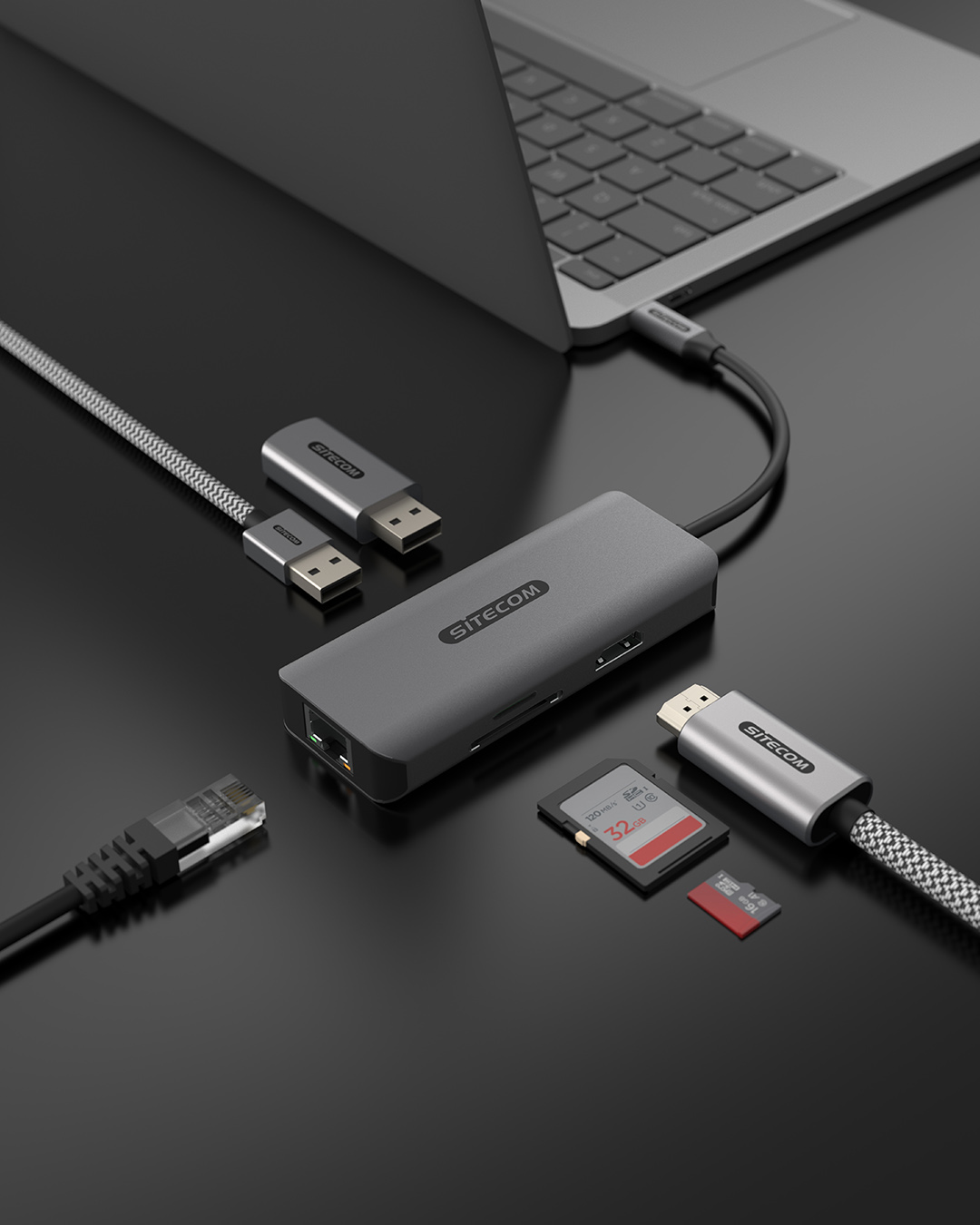 For Windows, Apple Mac & Chromebooks
6 in 1 USB-C LAN Multiport Adapter
Take the 6 in 1 USB-C LAN Multiport Adapter to work or use it at home to turn the USB-C port of your notebook into 6 multifunctional ports and use the Ethernet port for a stable and secure network connection.
Pay with ease and worry free with Secure checkout

Free delivery when you order exceeds €50

Always free returns
USB-C male in
1x HDMI 1.4 - max. resolution 4K 30Hz
1x Ethernet - 1 Gigabit (1000Mbps)
2x USB-A 3.0 - max. data speed 5 Gbps / max. 7,5W charging per port
1x SD card slot - SD 3.0 max. 104MB/s
1x MicroSD card slot - max. 104MB/s
Plug and Play (no drivers needed)
HDMI port is backwards compatible
This device does not support USB-C Power Delivery
Transfer speeds depend on the host device and cable/card speeds
External DVD drives not supported
M1/M2 MacBooks don't support MST
HDMI 1.4
Unmatched clarity
Use the HDMI 1.4 port to connect your notebook to an HDMI-enabled monitor, projector or TV screen. When using the 6 in 1 USB-C LAN Multiport Adapter's HDMI port, you will be able to stream and transfer up to 4K video resolution at 30Hz and extend the possibilities of your notebook. Enjoy seamless streaming, gaming and presenting with vibrant colours and sharp details.
SD + MicroSD 104MB/s
Making memories
Insert your SD or MicroSD card into one of the UHS-I card reader slots and quickly transfer your high-resolution photos and videos with speeds of up to 104MB/s. The 6 in 1 USB-C LAN Multiport Adapter is suitable for simultaneous use of a SD and MicroSD card to ensure maximum efficiency.
Ethernet
Connecting possibilities
With the Ethernet port on the 6 in 1 USB-C LAN Multiport Adapter you can easily plug in a network cable to connect your notebook to a wired network with speeds up to 1000 Mbps. It ensures smooth online experiences without laggy connections or buffering issues. This makes the Multiport Adapter the ideal accessory for a stable connection at your (home) work space, while gaming or for streaming purposes.
Specifications
Max. Ethernet Speed:
1000 Mbit
Max. USB Data Speed:
5 Gbps
Ports:
1x MicroSD card slot - max. 104MB/s
1x RJ45 Ethernet - max. speed 1000 Mbps
1x SD card slot - SD 3.0 max. 104MB/s
2x USB-A 3.0 - max. data speed 5 Gbps / max. 7,5W charging per port
Max. Card Speed:
104 MB/s
Max. Power Delivery:
None
Max. Video Resolution:
4K 30Hz
Support
---