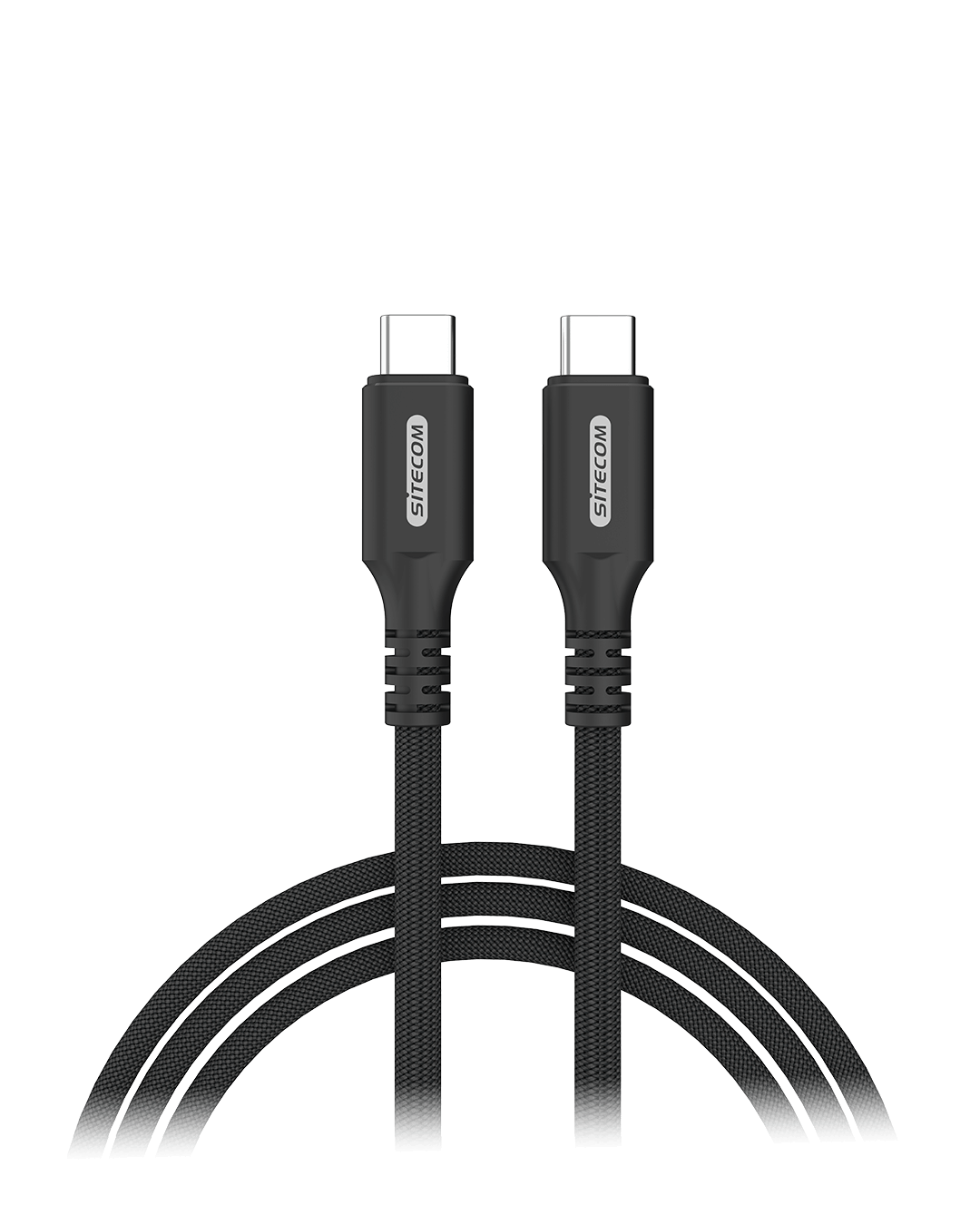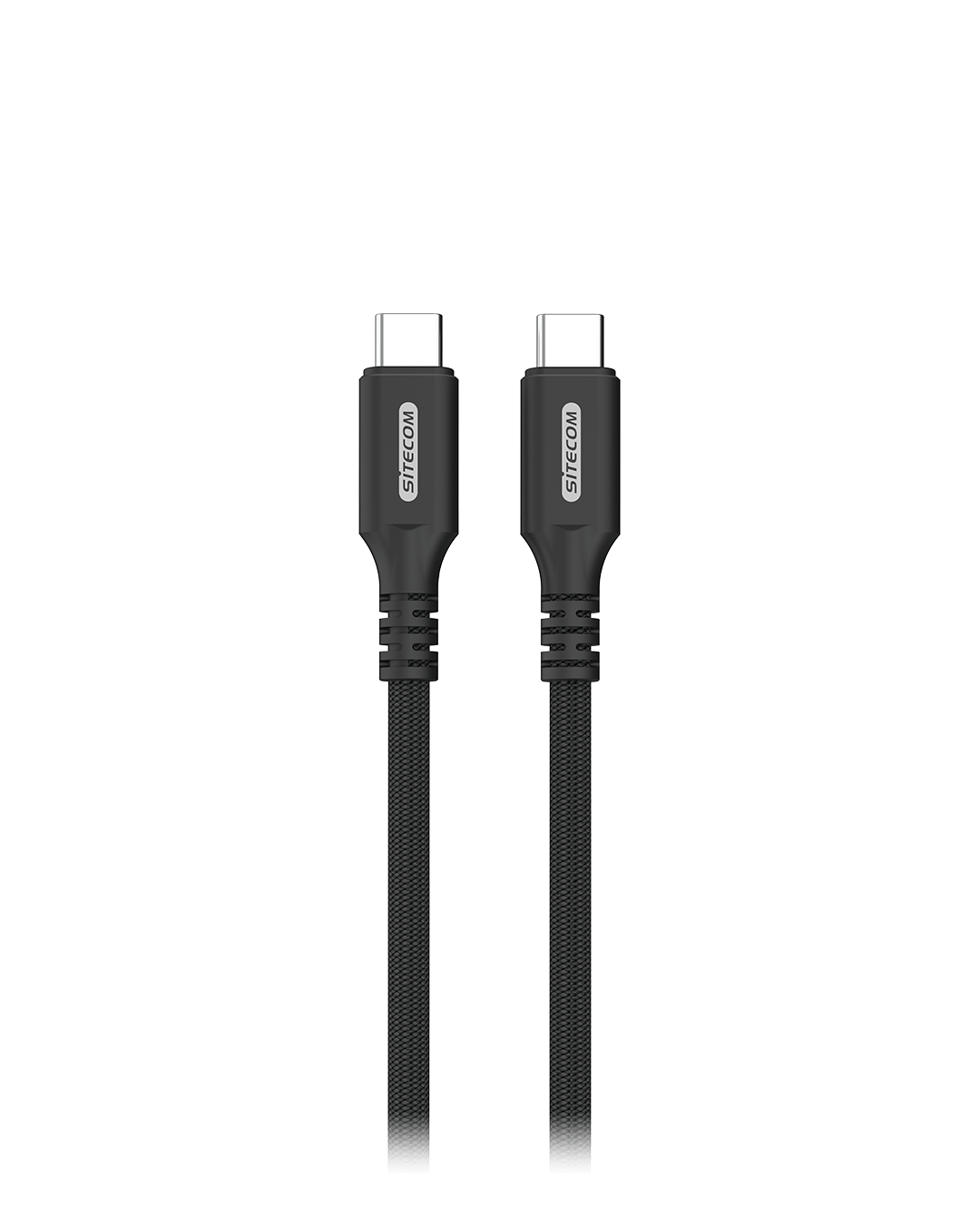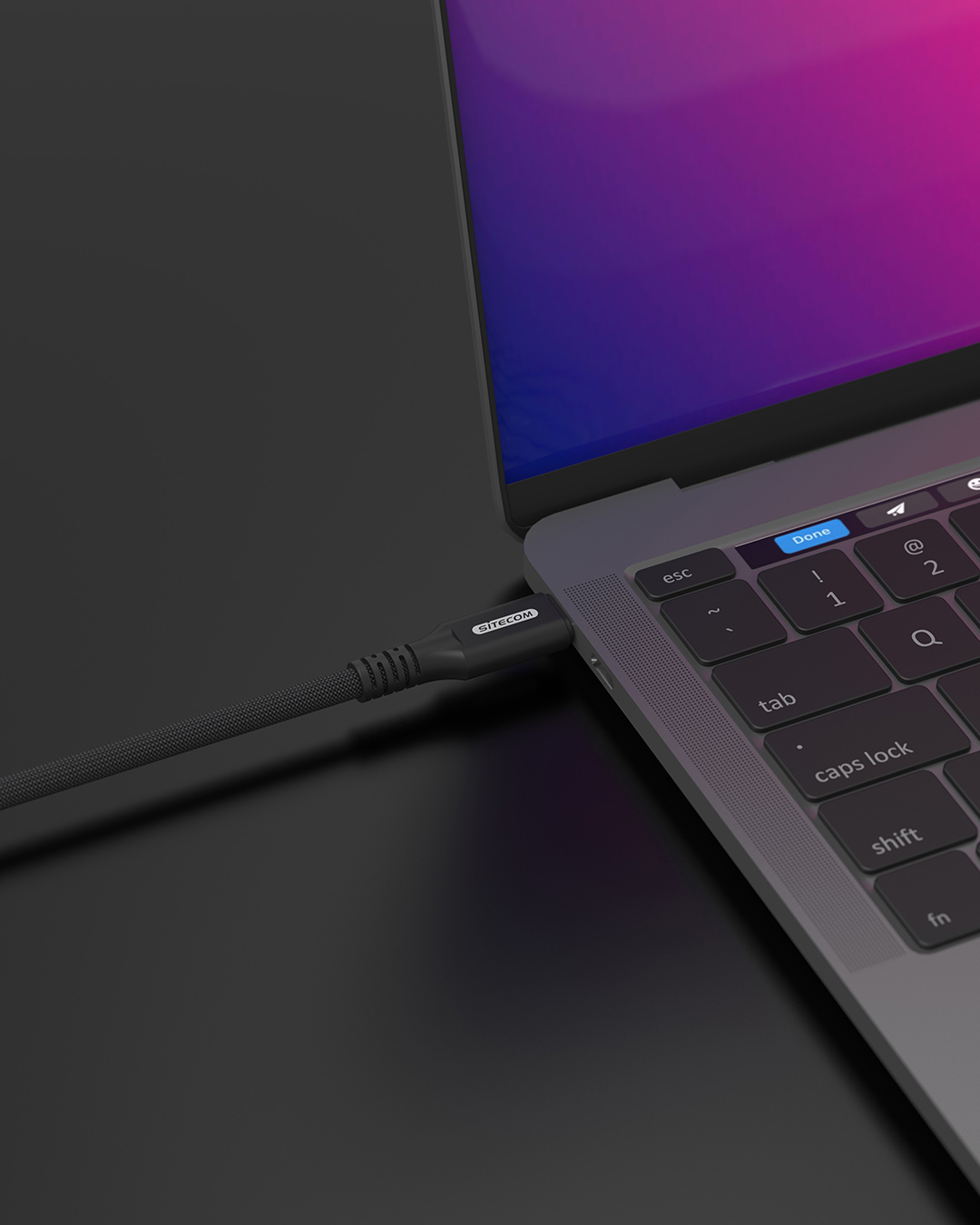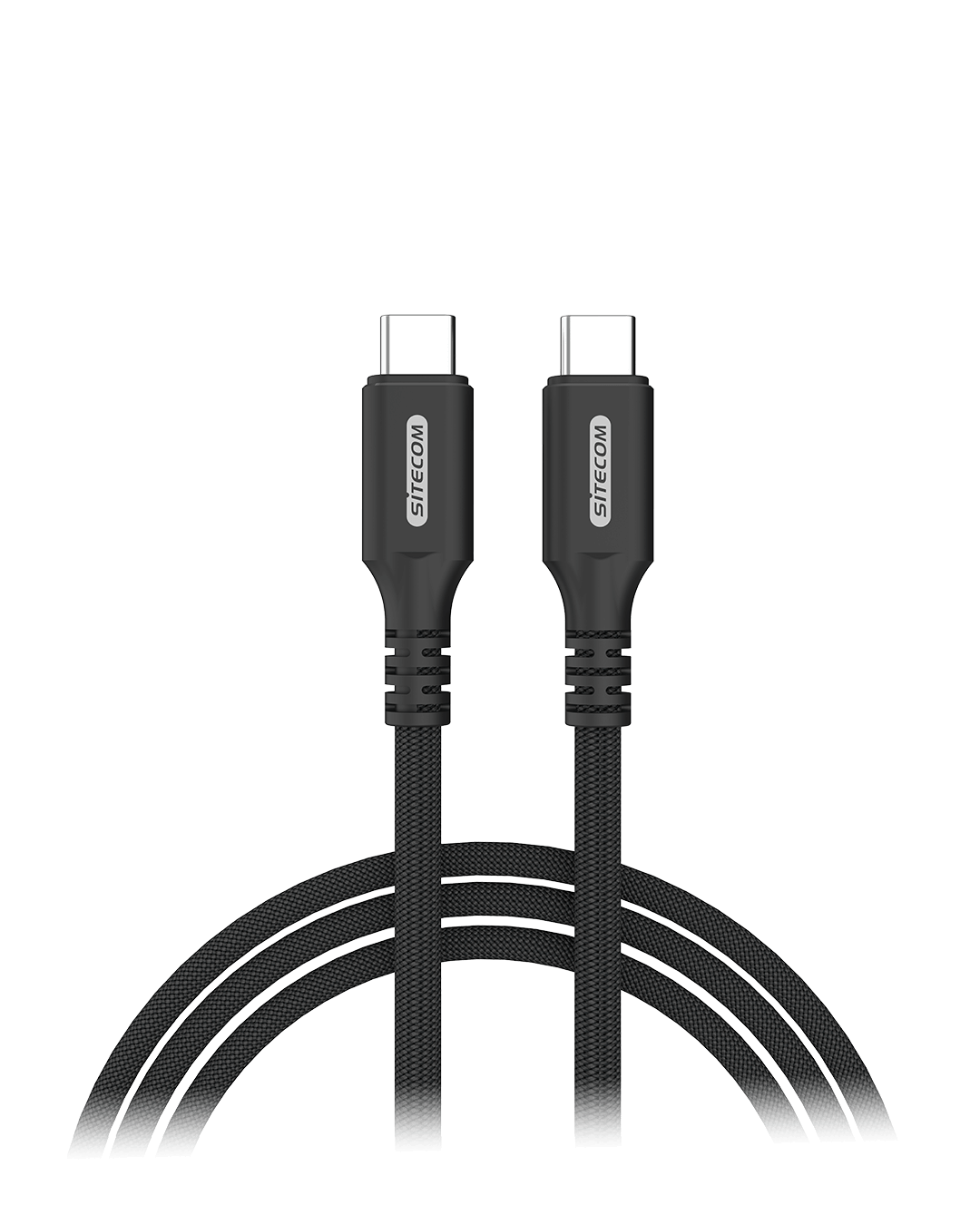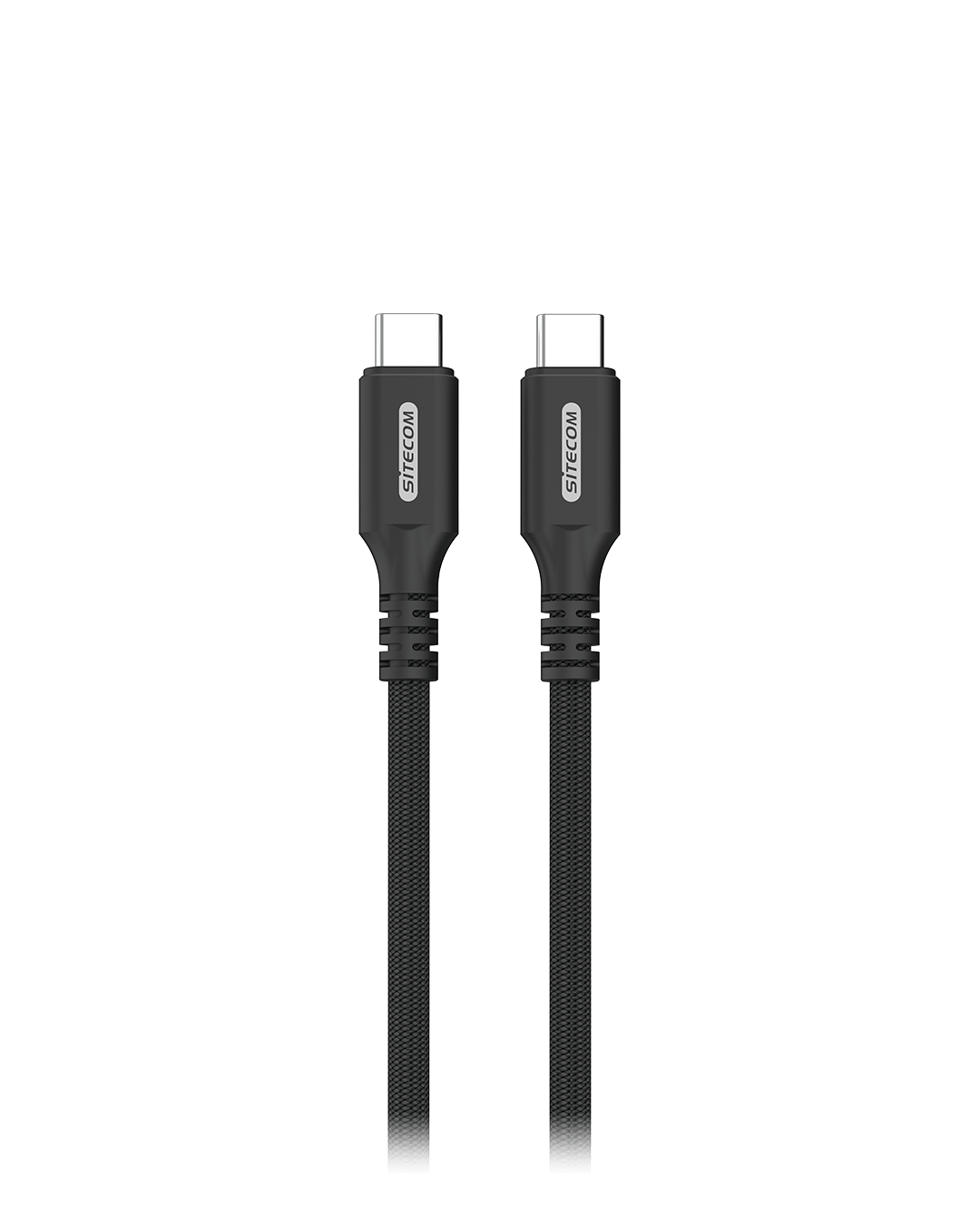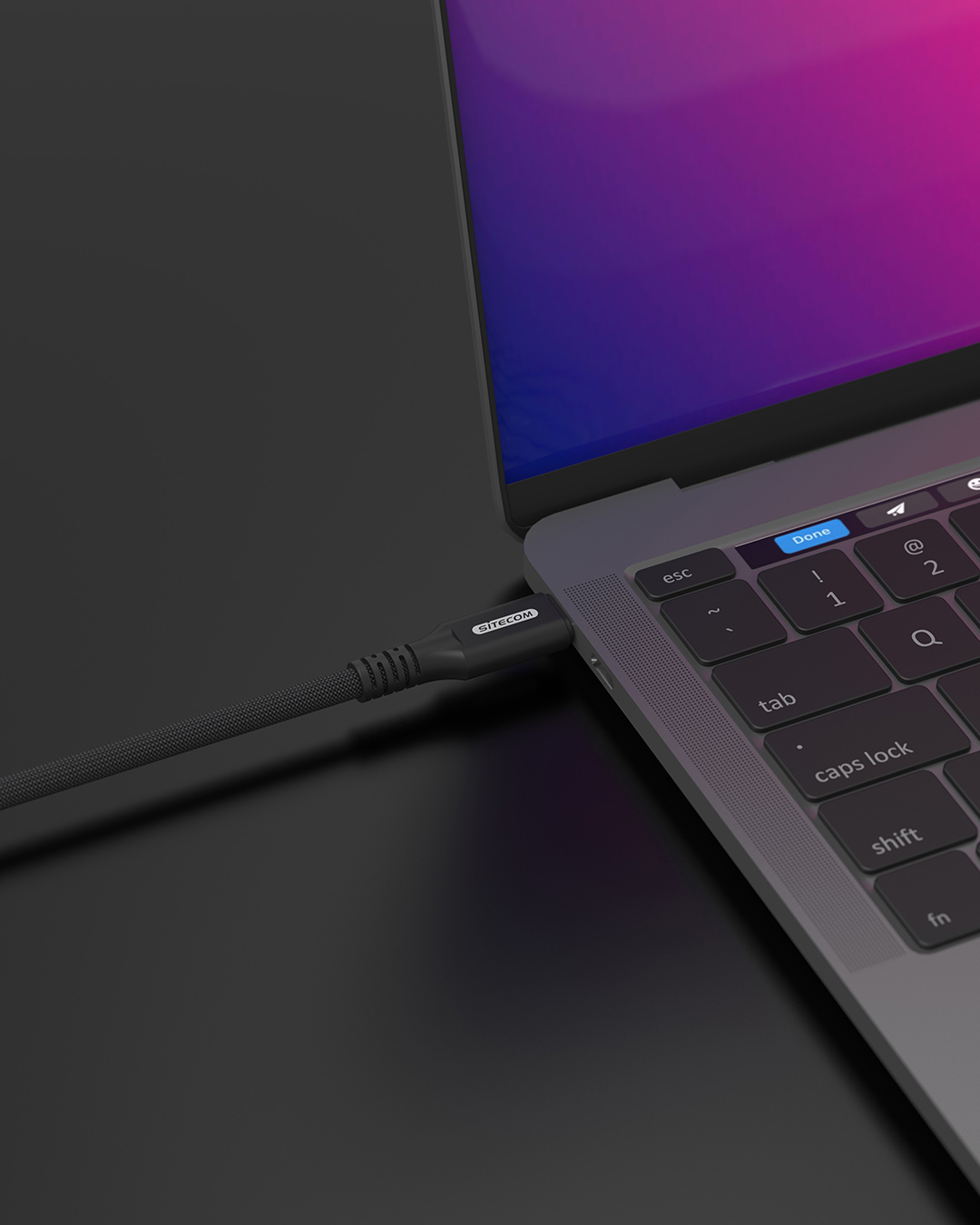 For Windows, Apple Mac, Chromebooks, iOS & Android
USB-C to USB-C Full feature cable 1,2m
Use the USB-C to USB-C Full Feature Cable (120 cm) to safely connect your USB-C device to any other USB-C device and enjoy high-performance data transfer, video and charging.
Pay with ease and worry free with Secure checkout

Free delivery when you order exceeds €50

Always free returns
USB-C to USB-C cable male-male
Supports up to 4K 60hz video on USB-C displays
Max. supported data speed 40Gbps
Supports USB-C PD chargers up to 240W
Nylon braided cable 120 cm
Compatible with USB-C and USB 3.1/3.2 and USB4 standards
Compatible with Thunderbolt 3 and 4 ports
Plug and Play (no drivers needed)
Total transfer speeds, video resolution and Power Delivery depend on the connected hardware
Compatibility may vary. Always consult the device's user manual.
DP-Alt support required for video output over USB-C
Some Android phones may not support video output over USB-C, consult your Android device manual.
iOS only supported on USB-C models
HDMI 2.1
Revolutionairy streaming
Use the USB-C to HDMI 2.1 Cable to connect to an HDMI-enabled monitor, projector or TV screen to your USB-C device. You will be able to stream and transfer up to 8K video resolution at 60Hz and extend the possibilities of your device at its maximum. Compared to HDMI 2.0, HDMI 2.1 offers significantly increased bandwidth, ensuring higher video resolutions and smoother refresh rates. HDMI 2.1 also supports 8K resolution at 60Hz, delivering clarity like never before. This all results in enhanced high-quality streaming, responsive gaming experiences and smooth presenting.
Nylon braided cable
Solid as a rock
The nylon braided material of the USB-C to HDMI 2.1 Cable ensures its durability and strength. It provides protection of the internal wires and makes it more resistant of tangling.
Specifications
Cable:
USB-C to USB-C cable male-male
Compatibility:
Compatible with Thunderbolt™ 3 and 4 ports
Compatible with USB-C and USB 3.1/3.2 and USB4 standards
Supports USB-C PD chargers up to 240W
Supports up to 4K 60Hz video on USB-C displays
Max. USB Data Speed:
40 Gbps
Max. Power Delivery:
240 Watt
Max. Video Resolution:
4K 60Hz
Support
---