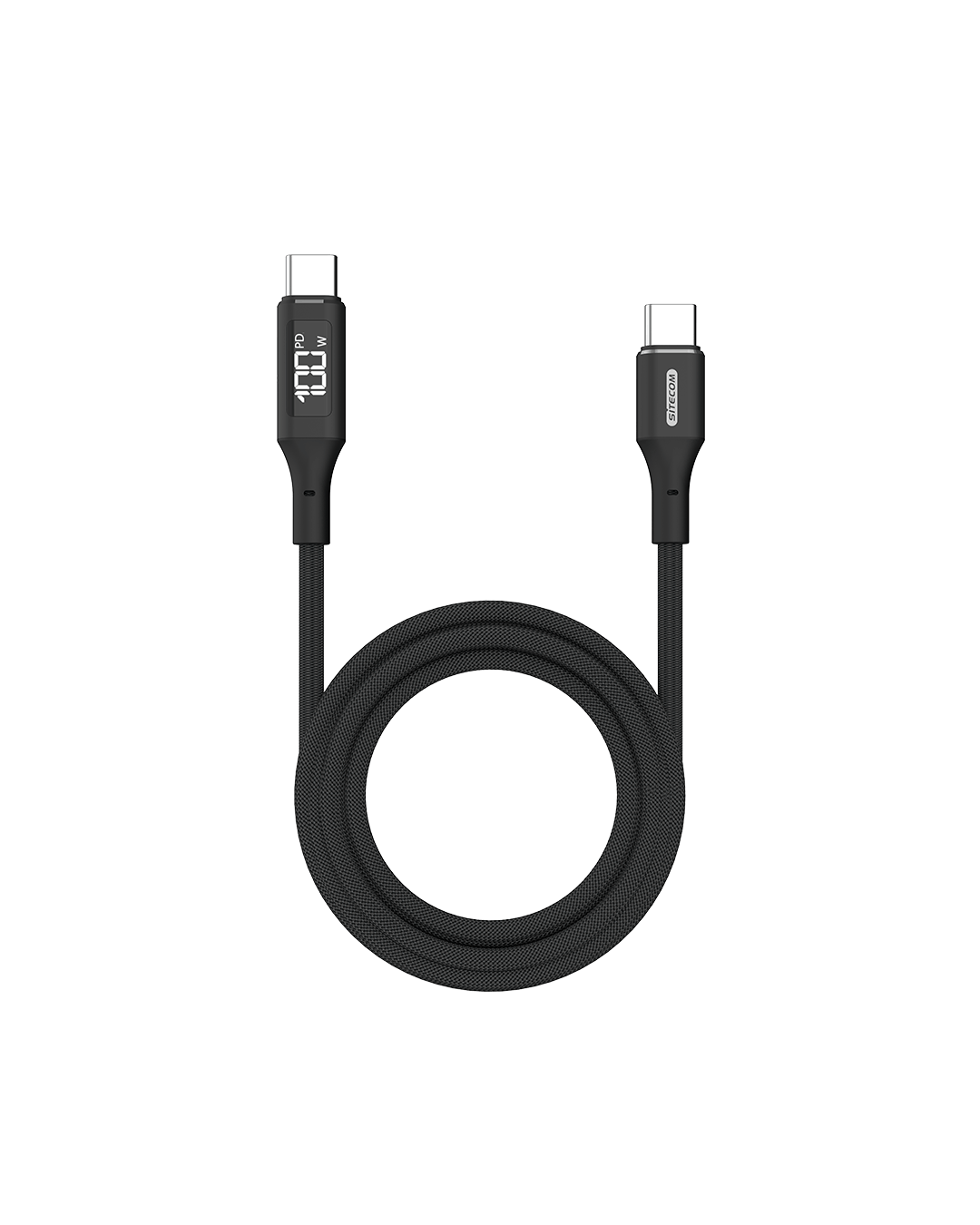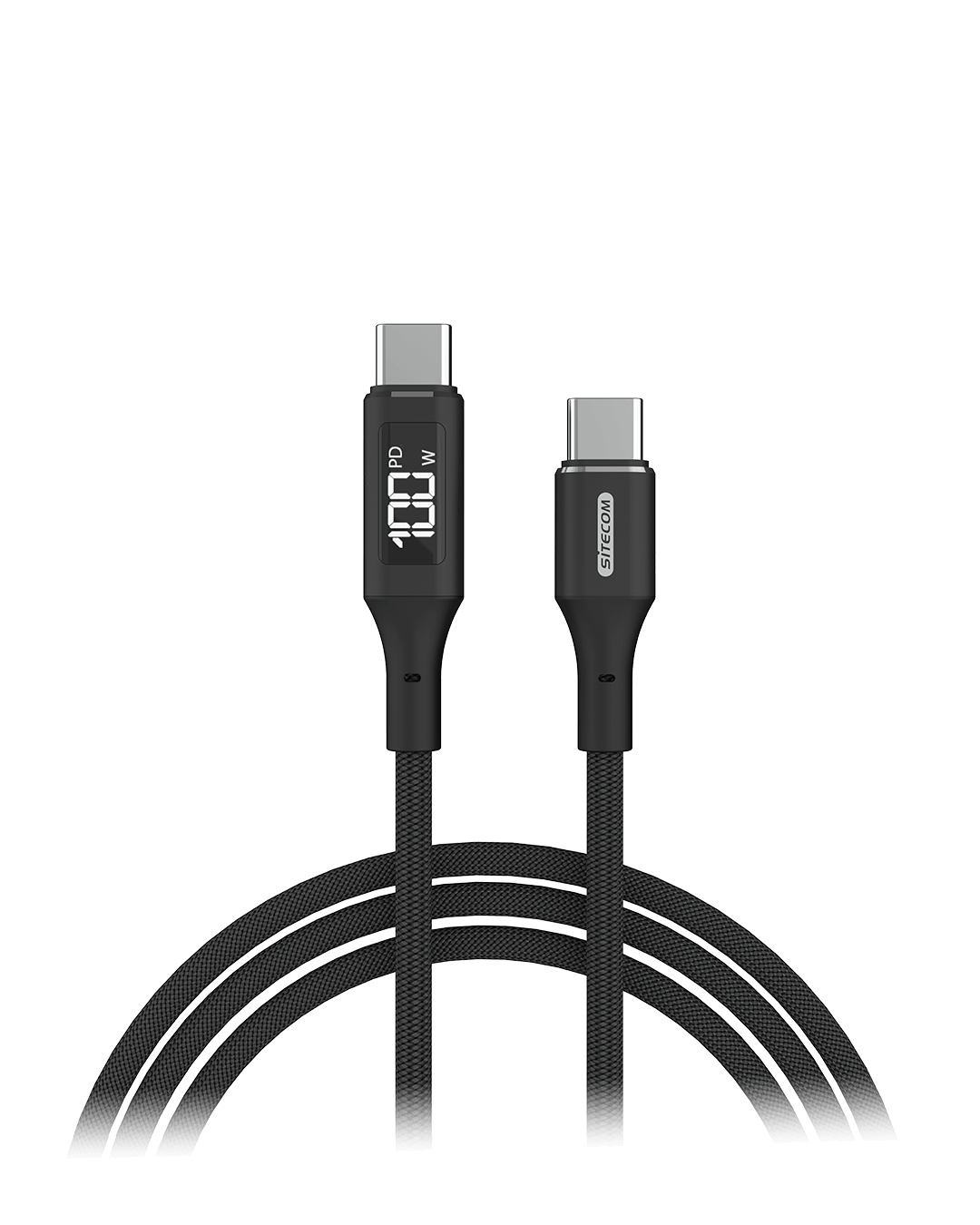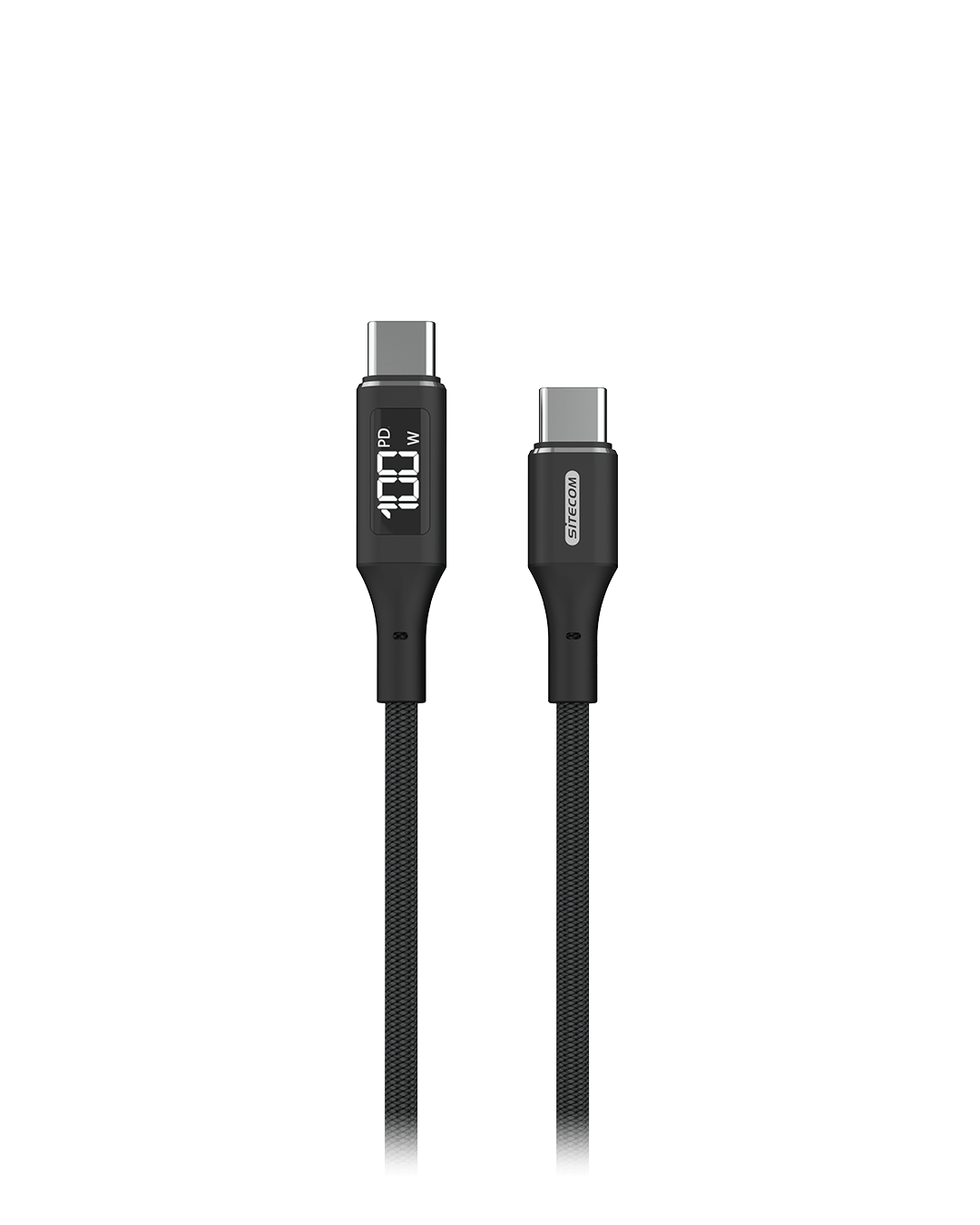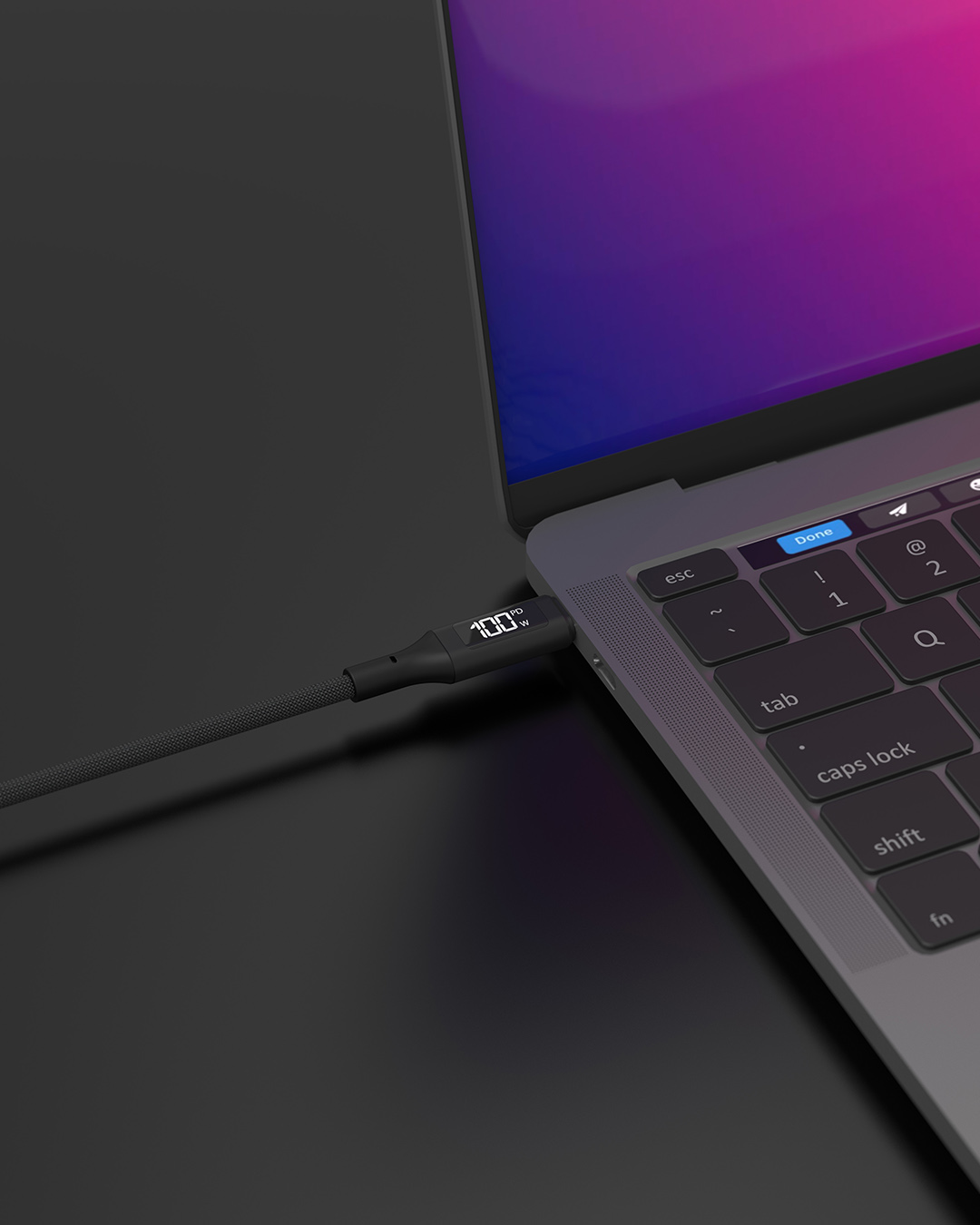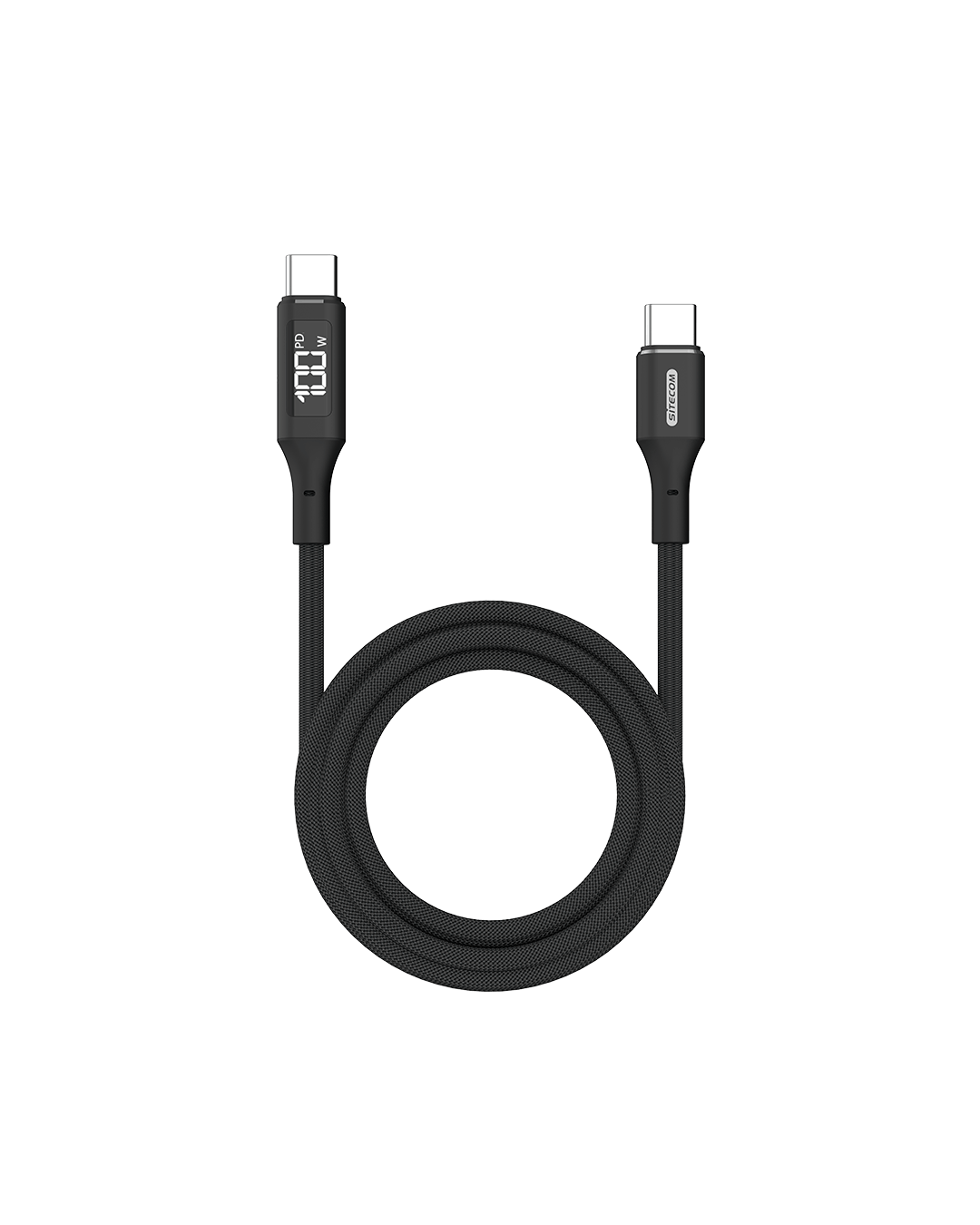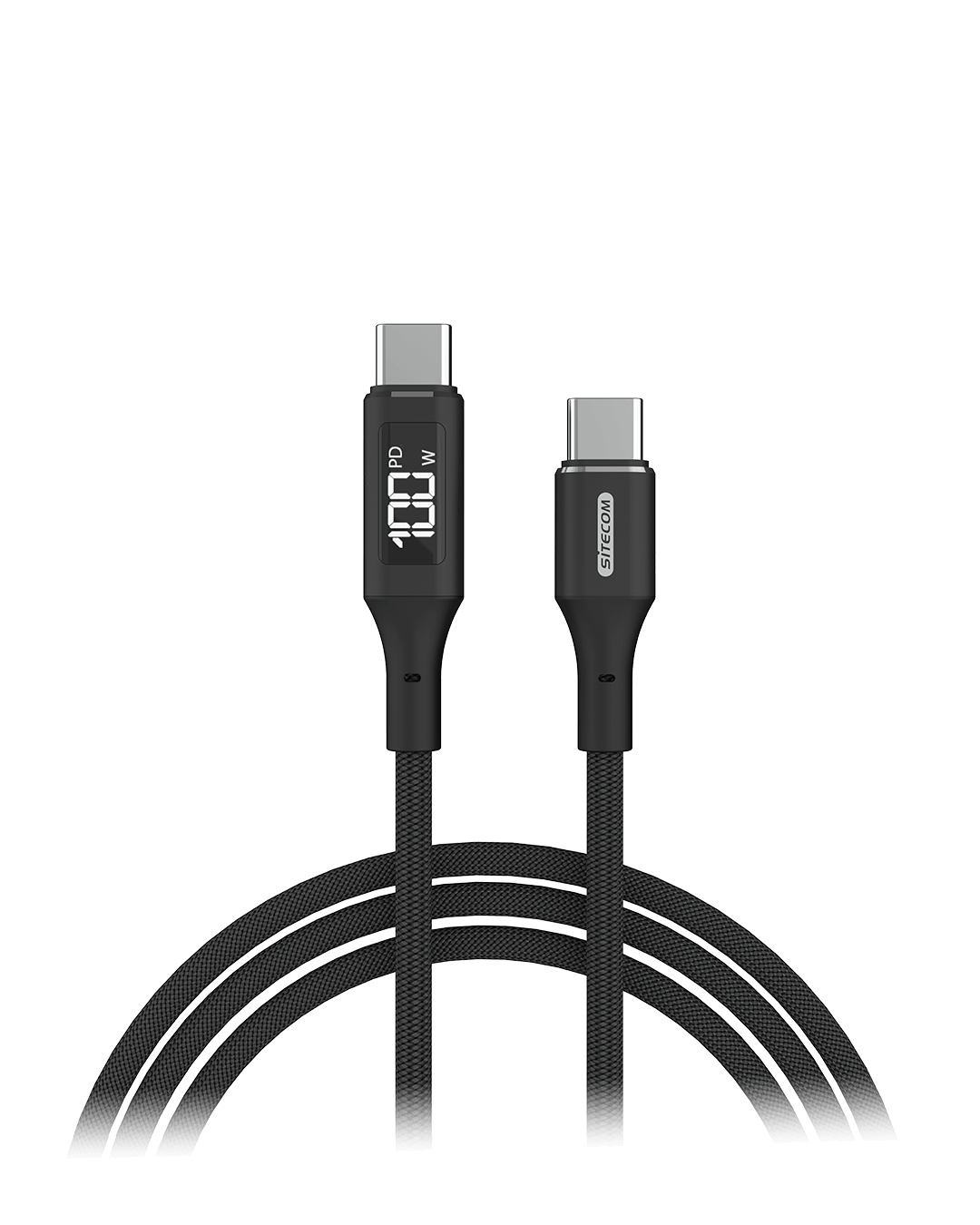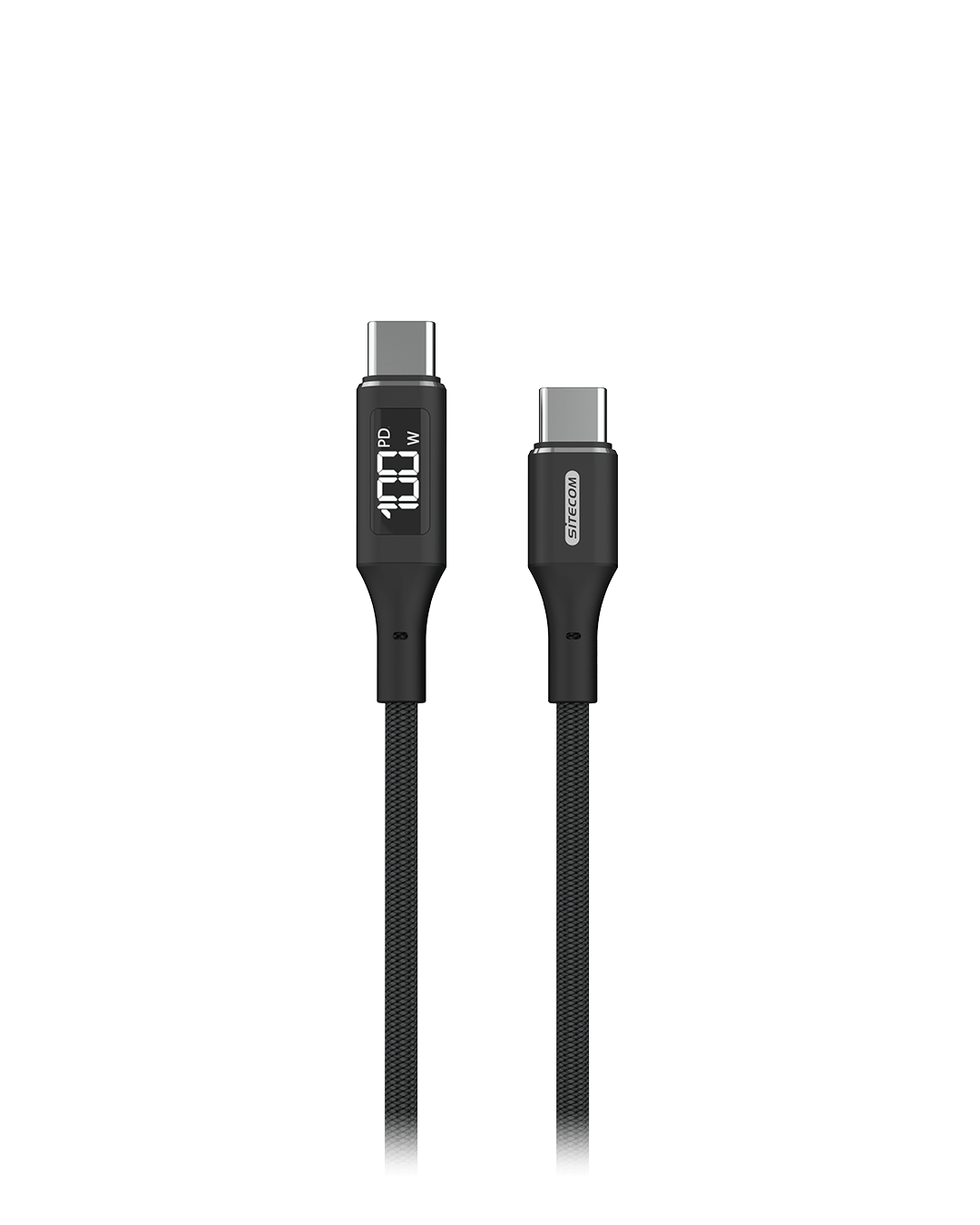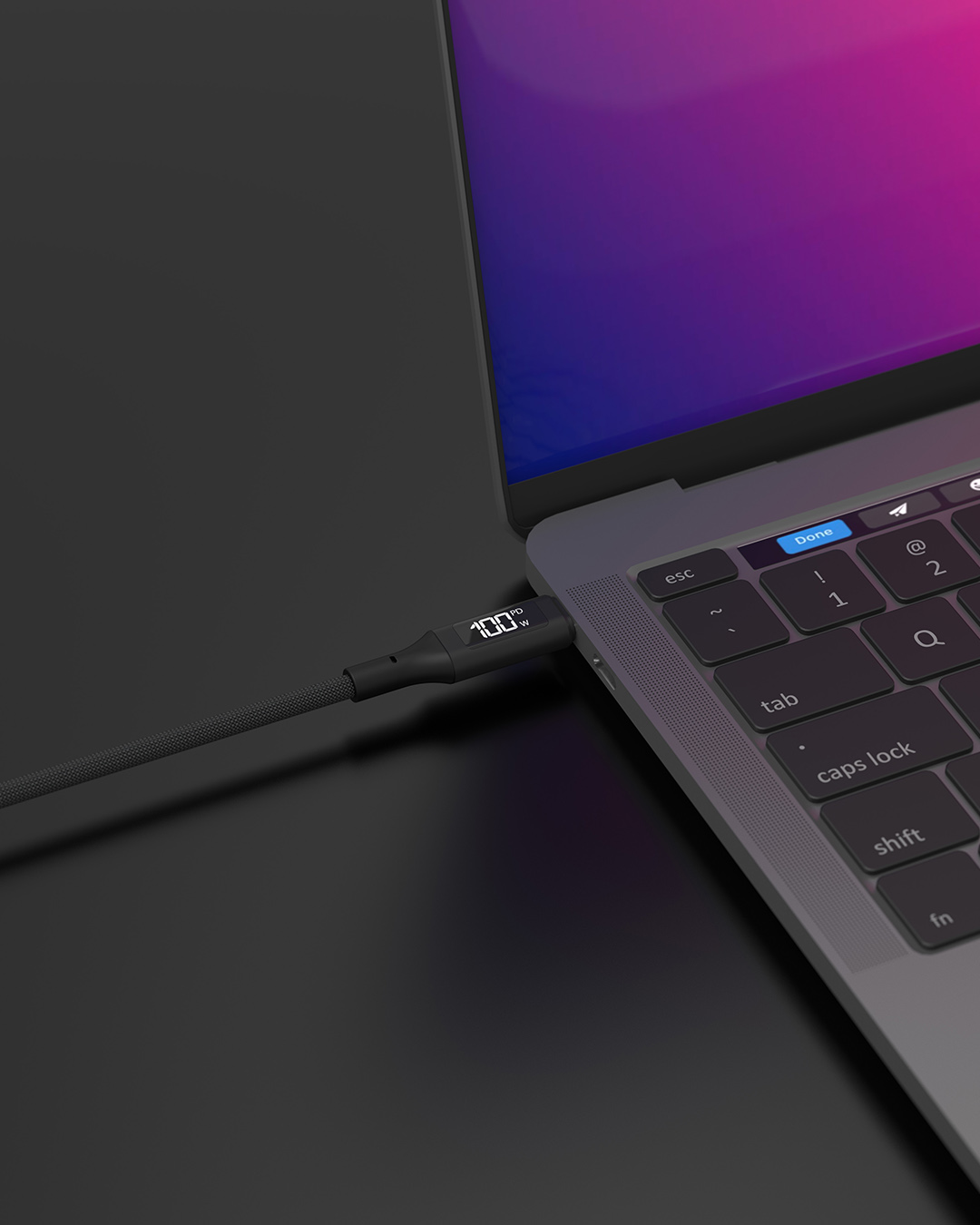 For Windows, Apple Mac, Chromebooks, iOS & Android
USB-C to USB-C Power cable with LED display
Use the USB-C to USB-C Power Cable with LED display (150 cm) to charge your USB-C device and check out the real-time Wattage on the built-in LED display.
Pay with ease and worry free with Secure checkout

Free delivery when you order exceeds €50

Always free returns
USB-C to USB-C cable male-male
Wattage level LED display
Supports USB-C PD chargers up to 100W
Max. Data speed 480 Mbps
Cable length 150 cm
Plug and Play (no drivers needed)
Total transfer speeds, video resolution and Power Delivery depend on the connected hardware
Compatibility may vary. Always consult the device's user manual.
Compatible with USB-C and USB 3.1/3.2 and USB4 standards
Compatible with Thunderbolt 3 and 4 ports
LED indicator values may differ slightly from actual Wattage due to cable resistance
100W Power Delivery
Fast and furious
The USB-C to USB-C Power Cable with LED display supports USB-C Power Delivery up to 100W, ensuring that your devices are charged quickly and efficiently. Whether you're connecting a notebook, smartphone, tablet or other USB-C devices, Sitecom's Power Cable guarantees powerful charging. Keep in mind that to benefit from Power Delivery optimally, you will need a USB-C power adapter as well.
LED display
One watt at a time
Thanks to the LED display on the USB-C to USB-C Power Cable you can monitor the wattage being delivered to your device in real-time. Keep track of the power usage and ensure optimal charging performance very easily.
Nylon braided cable
Solid as a rock
The nylon braided material of the USB-C to USB-C Power Cable with LED display ensures its durability and strength. It provides protection of the internal wires and makes it more resistant of tangling.
Specifications
Cable:
USB-C to USB-C cable male-male
Compatibility:
Supports USB-C PD chargers up to 100W
Max. USB Data Speed:
480 Mbps
Max. Power Delivery:
100 Watt
Support
---